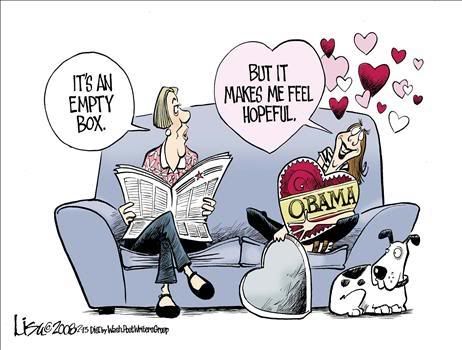 Once again, I feel the oppressive foot of government upon my throat. I've been storming around the house for a week now grumbling about the government that we've all succumbed to. Where's the outrage?
Once upon a time, there was a little country that was founded by people who were tired of a far away government meddling in the fabric of their lives. They were outraged. When the Tea Act of 1773 was passed by the British Parliament, it actually had the effect of
lowering
tea prices in the colonies. However, just the suspicion that the Crown was messing with their freedom was enough to set off the Boston Tea Party.
Think about that for a moment. Government interference with the lives of people to
help
them angered the patriots of the colonies.
Let's look at the "help" our government has been offering us more recently:
Obama and company are seeking a 835 billion dollar spending package to "help" the economy. Who's going to pay for that? Me. And why do I have to pay money to people and companies who FAILED to be proper stewards of what they had in the first place?! I'll tell you what, you let me keep my "contribution" to the stimulus package and let me stimulate my own family. Let me invest that money in the company my wife is attempting to get started. Let the fools who brought about their own demise bail themselves out.
"If Congress can do whatever in their discretion can be done by money, and will promote the General Welfare, the Government is no longer a limited one, possessing enumerated powers, but an indefinite one...." --James Madison
Where's the outrage?!
Gov. Duvall Patrick is currently seeking a $.26 gas tax. A GAS TAX?? The economy is crumbling beneath us and he wants to increase the cost of our primary energy source by twenty-six cents a gallon? If a foreign power tried to do this to us, we'd consider it an act of war. I guess that must make his move an act of treason.
Where's the outrage?!
Last evening, my tax preparer had to file additional paperwork in order to prove to the Commonwealth of Massachusetts that I have health insurance. Hello? How is governing a state in any way, shape, or form related to whether or not I have health insurance? If I decide not to have health insurance or cannot afford it, where does the state get off fining me for my choice. "Free country" my ass.
Where's the outrage?!
In order to declare my newborn son as a legal dependent, he has to have a Social Security number. I can't file my taxes until I get one for him. Pardon me? What does my son's retirement have to do with the money I am owed by the Federal government? Why are we standing by and allowing our Social Security numbers to be used as a personal identification number. When was the government granted the authority to brand us all with a number? What angers me more than anything is that the majority of people who read this will wonder what is wrong with me and why I'm not keeping my mouth shut and doing as the government tells me.
If someone knocked on your door in 1788 and told you that
you
had to provide
proof
that your children existed so the government could assign a number to them and keep tabs on them for their entire life, you'd load your musket and shoot them in the face. Why is it different today?!
Where is the outrage!?